Delivering unparalleled customer service, quality, and gratitude
Empowered by the latest technology to help your company excel
Telecom & Network Infrastructure
In today's world, technology is constantly evolving and we can help you keep up. Whether you need a complicated network infrastructure, end to end cabling solutions, or fiber optics installation, we can help you with that. Our team of technicians is skilled in IT solutions and programs.
We can custom build solutions to fit the size and need of your organization and our team of qualified technicians will install the system, allowing a one-stop solution from concept to installation.
Learn More
Growing to serve you better
Ace Technologies was established in 1998 as a Low Voltage Systems Integrator. We service, design, and install a multitude of low voltage systems ranging from Life Safety Systems, Network Cabling Infrastructure, Security Solutions, and Audio/ Visual Systems. Although the technology that we use continues to evolve, one thing that has not changed in our twenty-one years of business is the value that we place on customer service, quality, and gratitude. Whether we are performing a testing and inspection of your Fire Alarm System, doing a retro-fit of your Nurse Call System, or installing a custom-built solution for your building, we continue to go above and beyond every time. At Ace Technologies, we believe that our customers and employees are more than just a number, they are family.
We make it our mission to hire the best people that we can find and train them up through vendor training or on-site classroom training. Our technicians have multiple certifications and they drive modern, stocked service vehicles with the latest test equipment and a cloud-based dispatch system. They are reliable, consistent, and knowledgeable to ensure that our customers get the best experience possible every time.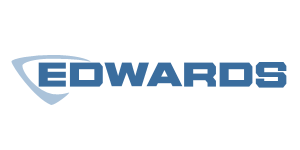 Exceeding client expectations for over 20 years
I have been a customer of Ace Technologies for the past ten years. Over that decade, Ace Technologies has always ensured that our life safety inspections were timely and accurate. Our hospital is inspected by Joint Commission, and the documentation that we receive from Ace Tech always makes our survey process easier. I know that if we ever have any questions or needs, Ace Tech is just a phone call away. Nichole Justice is our account rep and she is always willing to go above and beyond to make sure we are taken care of.

Todd Griffin

Director of Plant Operations, EVS, Security, & Linen | Southern Regional Medical Center
Every service that Ace Technologies has provided for us over the years has always exceeded our expectations. There are many companies who provide similar services but, nobody we have used has offered us what Ace has…..genuine care and concern for the finished product and our satisfaction. Awesome techs and friendly staff. I have never met a more dedicated and determined account manager with a company. Nichole Justice is Ace Technologies!

Robby Lee

Associate Director, Industrial Systems Maintenance | Houston Healthcare